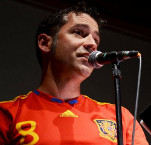 All Day Coffee is the web presence of humorist/hacker/costumed adventurer
G. Xavier Robillard, author of CAPTAIN FREEDOM.

NEWS!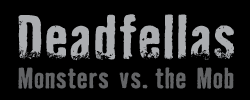 Deadfellas: Monsters vs. the Mob was funded on Kickstarter! Check the Kickstarter page here.
Deadfellas has its own project page here.
Recent Stories
Late Night with Alex Falcone
January 19, 2013
Late Night with Alex Falcone! It's a local live talk show, and the host is a well known local stand-up comic. They're interviewing me about Captain Freedom, Deadfellas and some other laugh-inducing hijinks. I'm a guest both Friday and Saturday night.
The cost is $12 which well worth the price of watching me have a nervous breakdown on stage in front of an audience. Other guests include multi-instrumentalist Marty Marquis from Blitzen Trapper.
Show starts at 9pm a...
Dear President Obama: I'm sorry about the Kenya thing
November 5, 2012
I'm writing to apologize about this whole Kenya thing. A lot of people in this country mistakenly believe that you shouldn't be president because you were born in Kenya, and that it continues to come up, along with questions about your birth certificate, even though you're looking forward to reelection and the Supreme Court really doesn't look like it's planning to strip you of the presidency because of an abrogation of the Constitution.
Most good and decent citizens wonder how it's...
Nutritional Guidelines for Disney Characters
July 2, 2012
The Walt Disney Company has announced a ban on a variety of junk foods that can advertise on the Disney Channel. Nutrition guidelines that will prevent ads include high sodium, sugar, and any food brands owned by Disney's rivals.
Our detractors suggest this is a cynical gambit, that the company enters the nutrition business to license "Mickey-approved" foods, but...