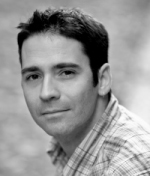 Photo by Justin Ide

Need bookings for comedy appearances/lectures? Contact G. Xavier Robillard via email at
writerATalldaycoffeeDOTnet.

Teaching/Editorial Services

I teach an online class in comedy writing at the Basement Writing Workshop.

Student Testimonials
"I found it difficult to write because I was laughing so hard."


Comedy writing is hard work. But Robillard's advice and feedback is so rewarding and satisfying for my survival as a burgeoning humorist. The world of comedy writing can be like the planet Hoth, cold and blustery, but sometimes kind of silly. And of course Robillard is the TaunTaun whose guts I split open and crawl inside for warmth. He's that kind of guy.

I'm also teaching a Master Certificate program in fiction at the Atheneum in Portland - The next round of applicants will be evaluated in the coming spring.

If you have a book you're hoping to polish, I offer manuscript consulting services at competitive rates.


Literary Agent
Helen Zimmermann Literary Agency

Publicist
Alberto Rojas, Harper Collins - Albert.RojasATHarperCollinsDOTcom

Mailing List
If you wish to subscribe to non-dairy creamer, our sporadic email list, use the form in the right column of this or any other page where it says "Get Your Fix."
If you like feeds, you can try the RSS Feed
There's also the obligatory Twitter feed and Facebook fan page.

ATTN PR Folks with story pitches!!!

I write very occassionaly about technology, gear and gadgets for Asylum and other publications, so I'll be happy to entertain any ideas in that vein. Unless they're about iPhone apps because, um, boring. You can continue to write to me about comedy shows, men's health, women's lingerie, and the hottest new clubs in NYC (I'm in Portland, Oregon) and they will likely end up in my spam folder. Except the bits about the women's lingerie. You may keep sending those.