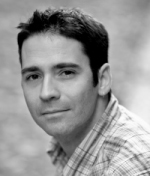 Photo by Justin Ide
G. Xavier Robillard is a writer of fiction and comedy in Portland, Oregon.
Robillard's first novel, Captain Freedom, A Superhero's Quest for Truth, Justice and the Celebrity He So Richly Deserves (Harper Collins) was published in February 2009. His work has appeared on National Public Radio, in McSweeney's, Lynx Eye, and Cracked Magazine. He is a contributor covering politics in Comedy Central's Indecision and occasionally writes about technology.
You can read a brief story/interview about Captain Freedom and the author in Shelf Awareness.
You can read an interview with the writer in Humor Feed.
Check the contact page for information about publicity, agent and his email.
All Day Coffee is meant for recreational purposes only. Do not attempt to use it while operating heavy machinery.
I enjoy reading the work of others. But they won't be published here. Thank you for understanding.
If reading All Day Coffee has given you the understandable urge to shower me with cash and gifts, why not considering spending a little money on 826boston, the creative writing and tutoring center?
Design Credits
Acknowledgements
This website uses the Linux OS
Programming by PERL and PHP
Database by MySQL
My laptop runs Ubuntu
Desktop by Gnome
Word Processing courtesy of OpenOffice
Web browsing of course by Firefox
Thanks to everyone in the open source community for making totally excellent products that sometimes usually don't piss me off.